Follow it and cut the required components from corrugated cardboard: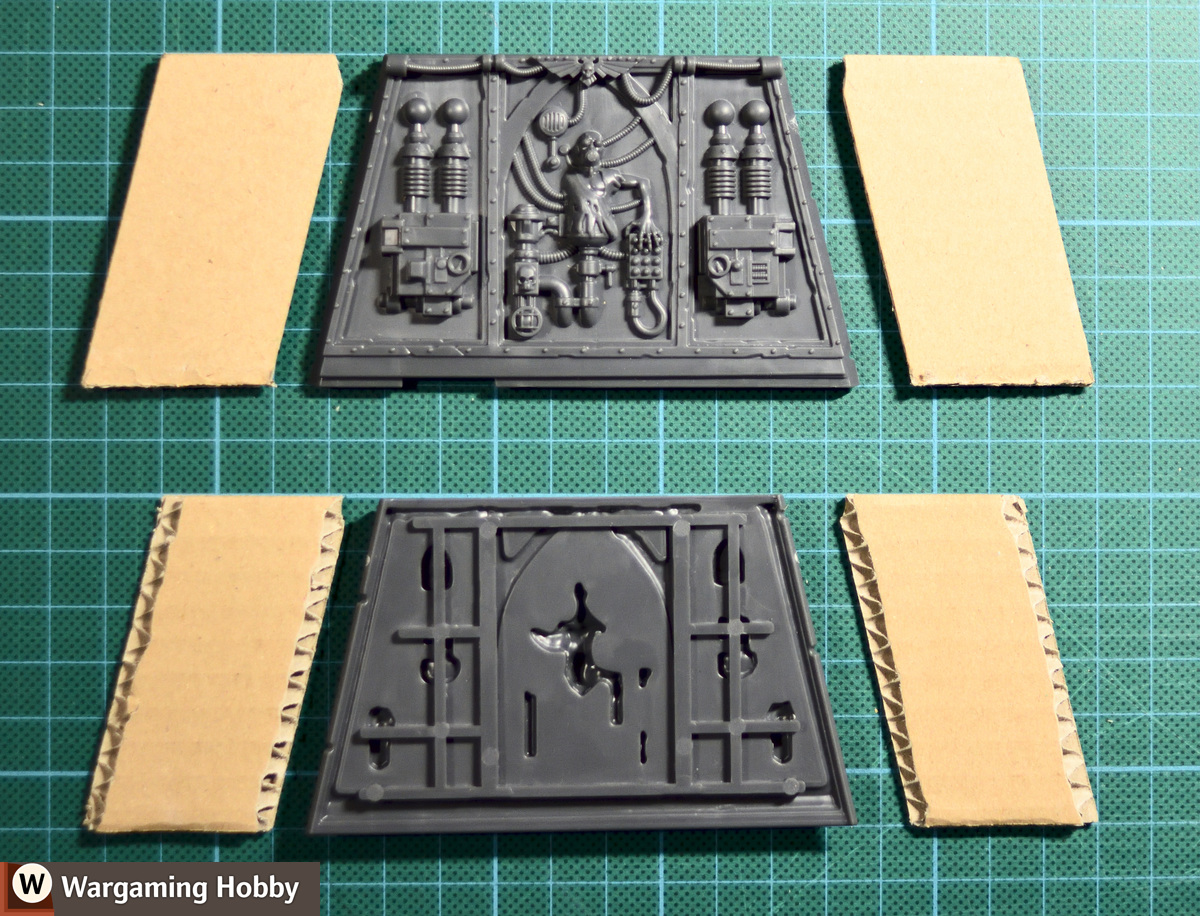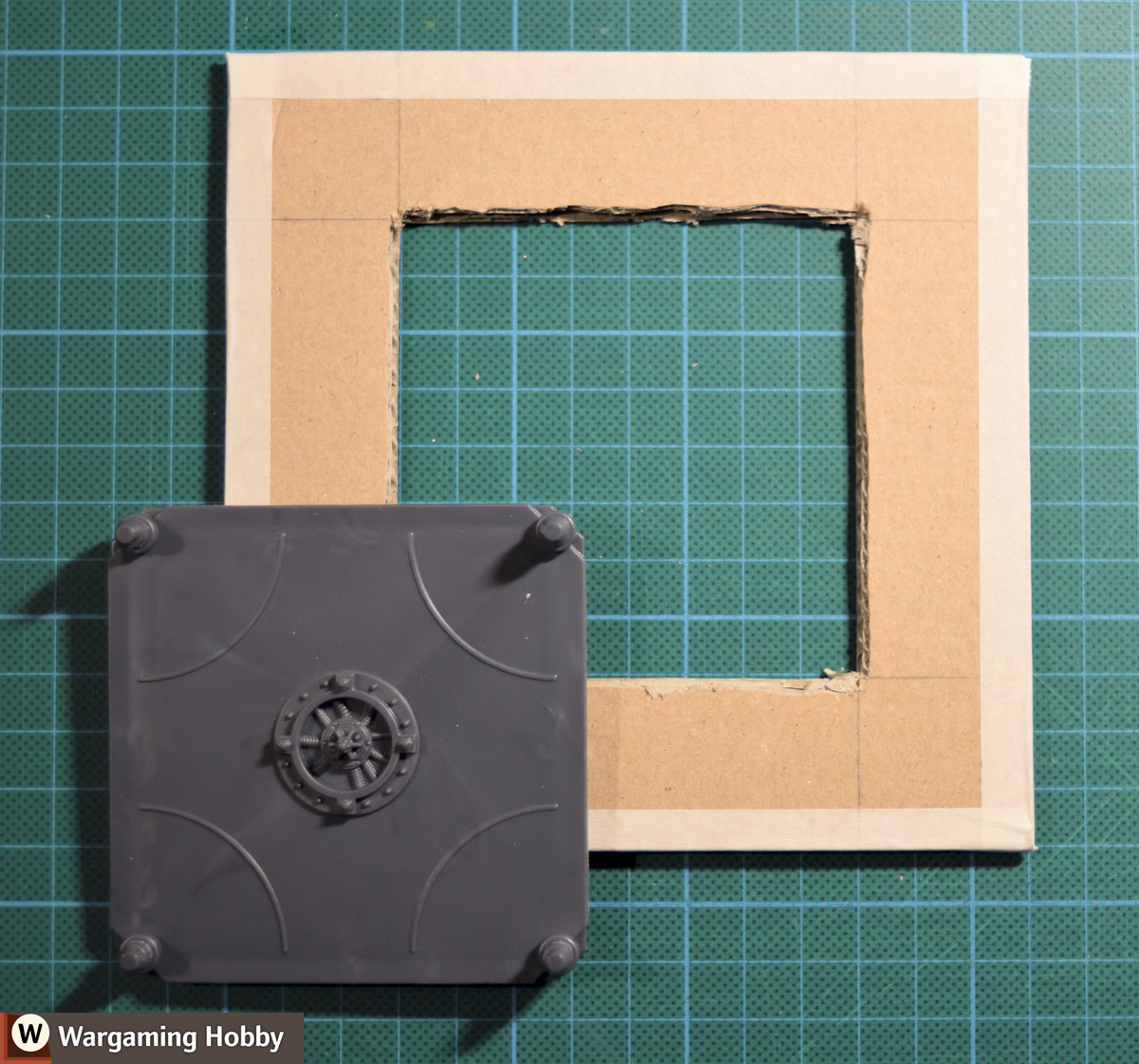 As you can see I covered the edges of the roof with some masking tape.
When you have it all prepared, glue it together. It is important to use some weight to make the structure straight: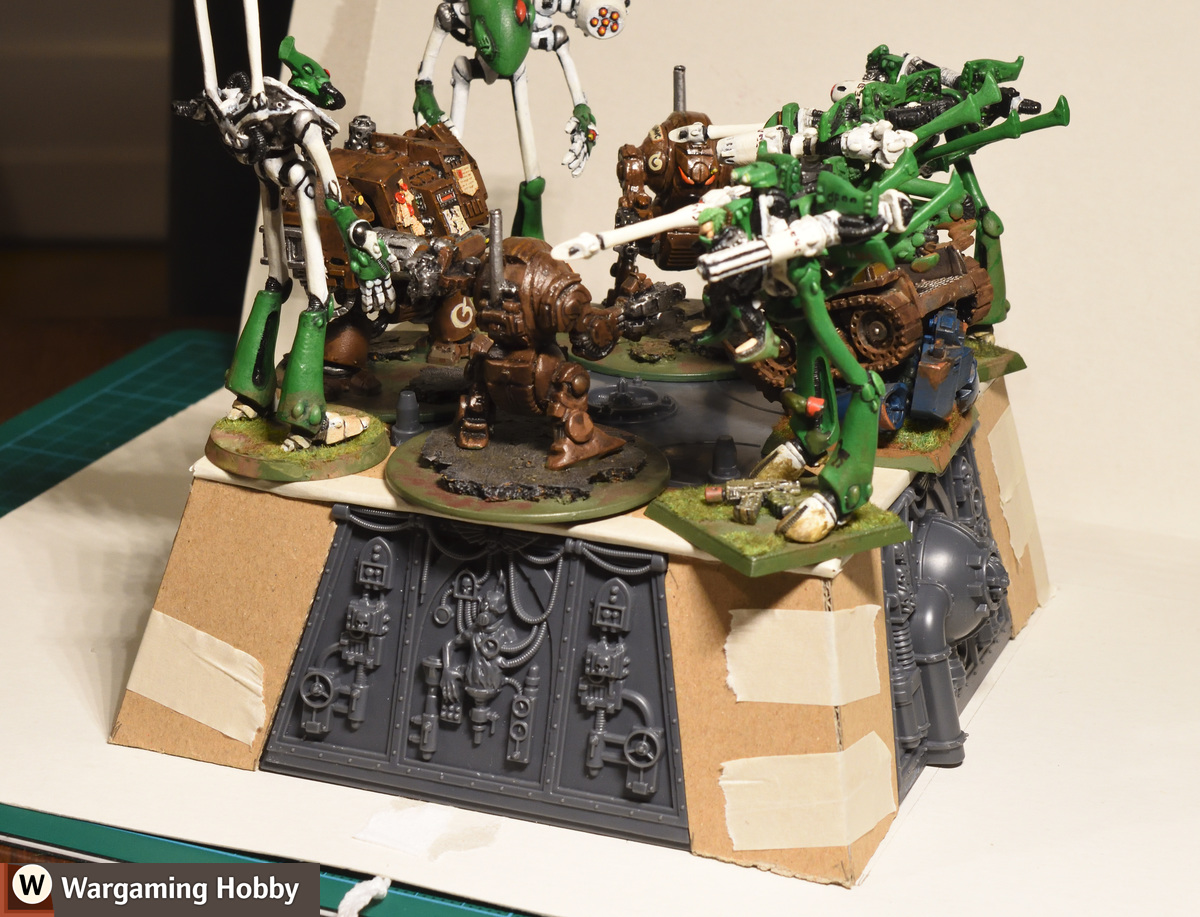 The next step will be adding a base. You have to also add some buttresses inside so that the original plastic roof does not fall through the cardboard structure over time: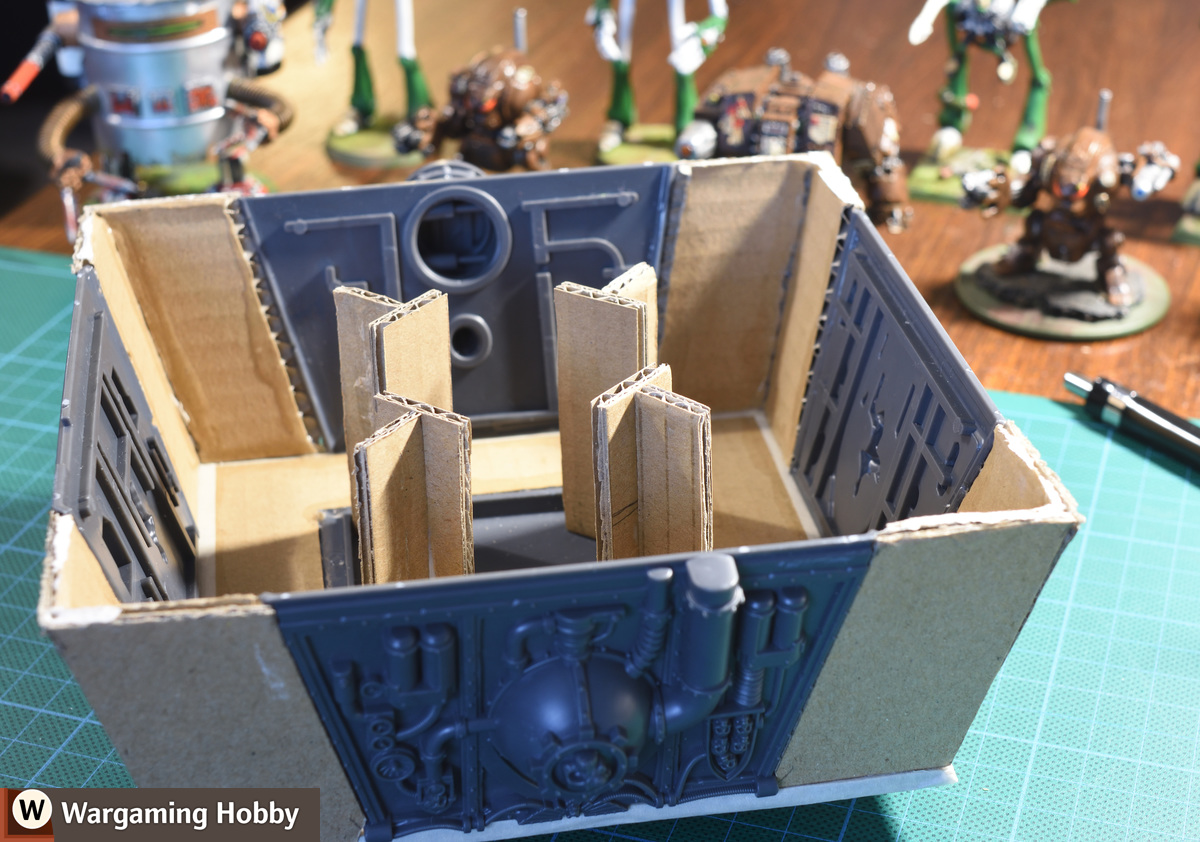 Note the finish on the edges: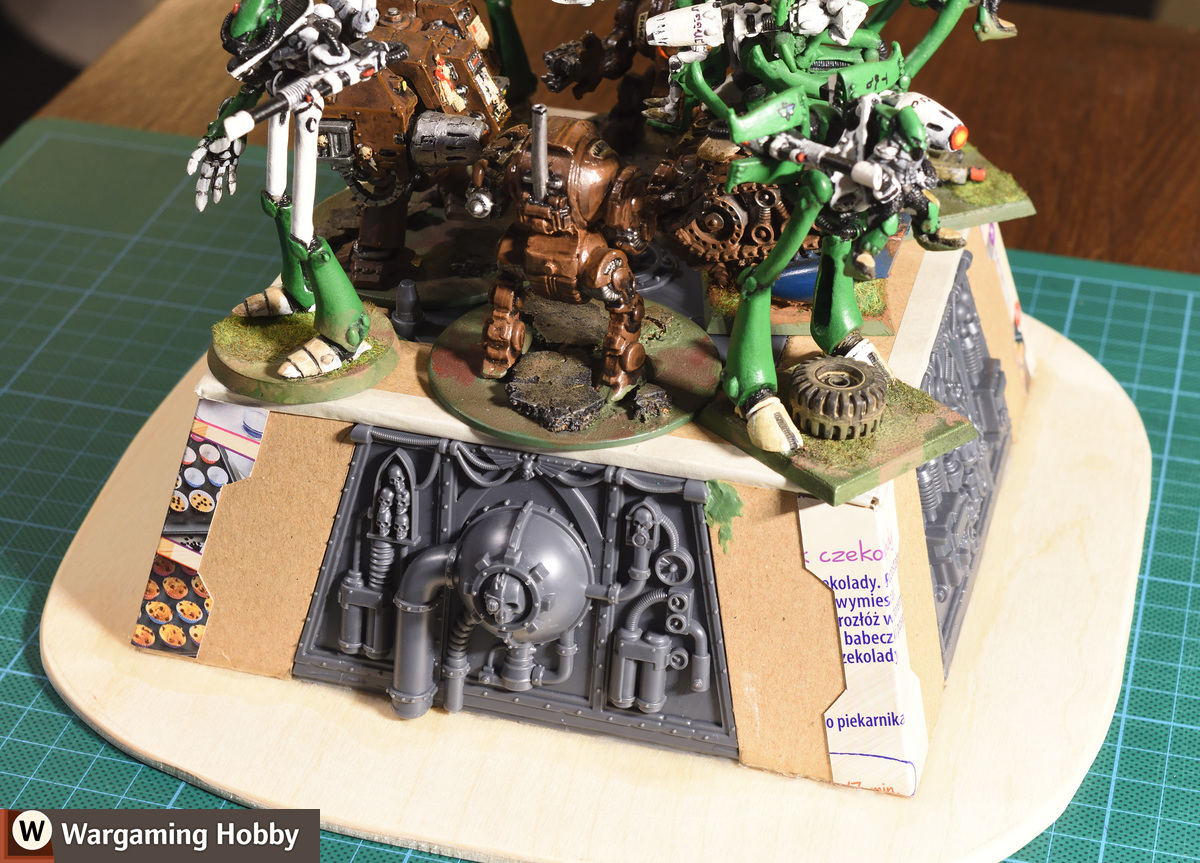 You can paint the thing as usual, following my guide if you wish.
This is how it ended up, compared to the original: