The Astrogranite Debris is the same colour and contains apparently the same "sand" but is much denser to the point you definitely need a thin spatula to put it on any surface. It has the consistency of crystallised honey and produces interesting, large lumps.
You can see the results above. I used the "official" method of finishing the surface: a dark wash and light grey drybrush.
This is how this compares to the traditional way of doing this, like painted sand: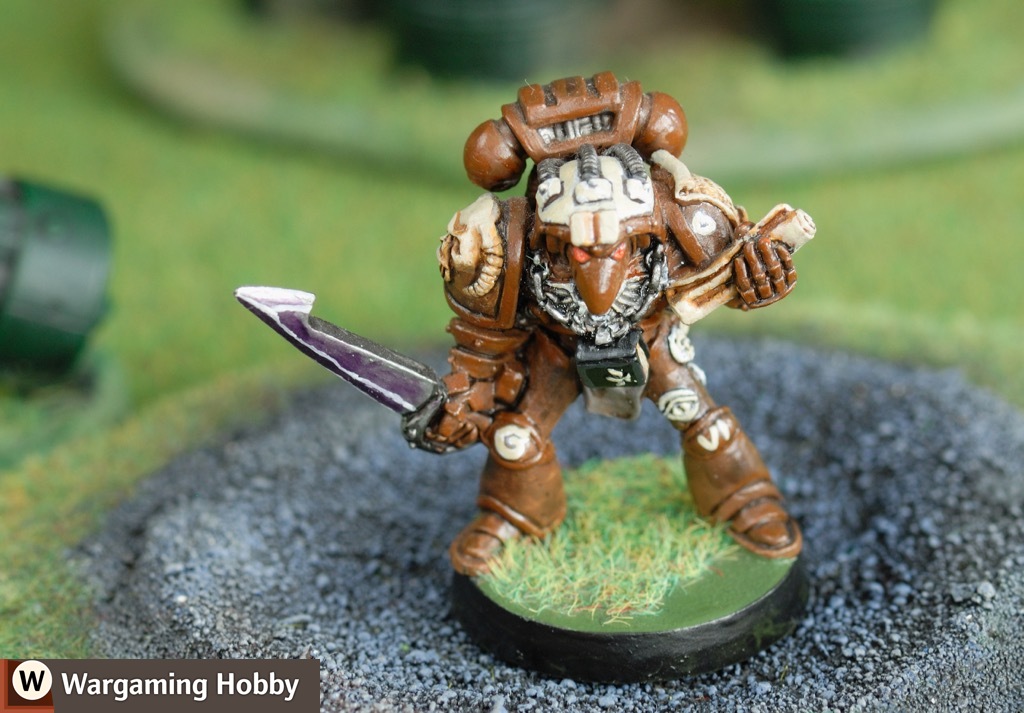 + read my tutorial on how to model craters
And a normal DIY texture paste: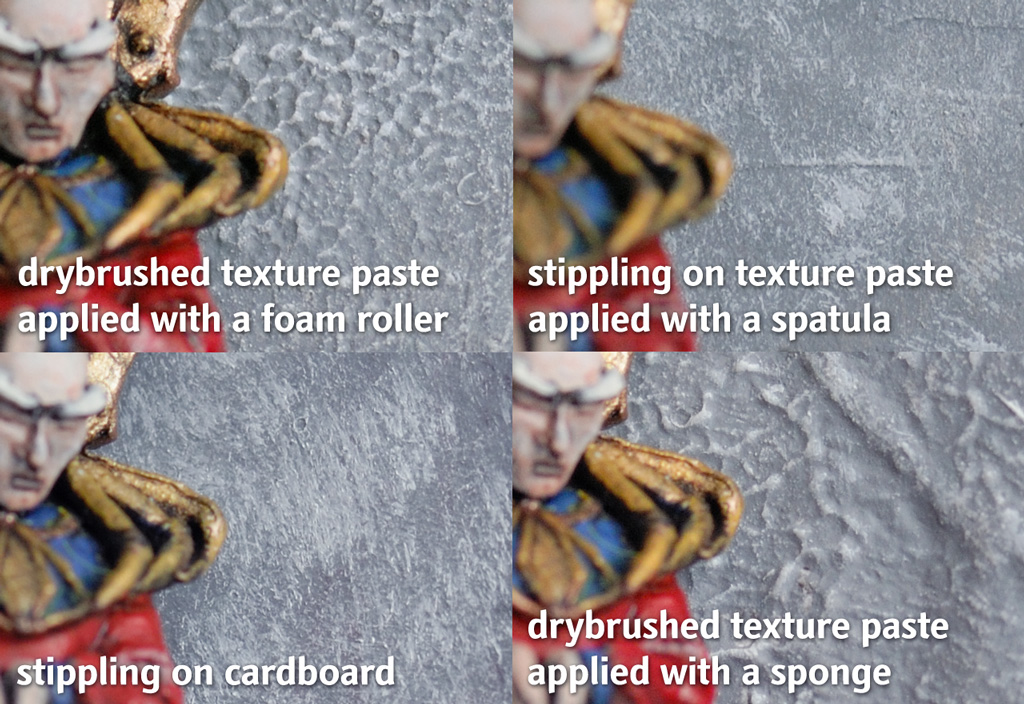 + read more of these techniques
The verdict
Both of the Astrogranite paints are OK and I'll have fun using what's left in the pots. However, frankly, you can use free sand for the same effect.
Who I would recommend them to? The people who enjoy GW modelling tools. The "modelling sybarites" among us who find great fun in the process of modelling itself and would appreciate playing with a new kind of material. Or just have very little time for the hobby and the fact that they get the sand mixed already in the right proportions is worth it for them.
You can compare this with other texturing methods I reviewed and decide which one suits you best for a given project.