First of all nobody expects you to just start on an empty canvas and by a few strokes of colour create a Mona Lisa. The trick is to start from a rough sketch and then to bring it step by step to a stage, where you have a drawing good enough to start colouring.
Method 1: an iterated sketch spiraling to perfection
Use a fine grey marker or paint to create a very rough sketch on the model: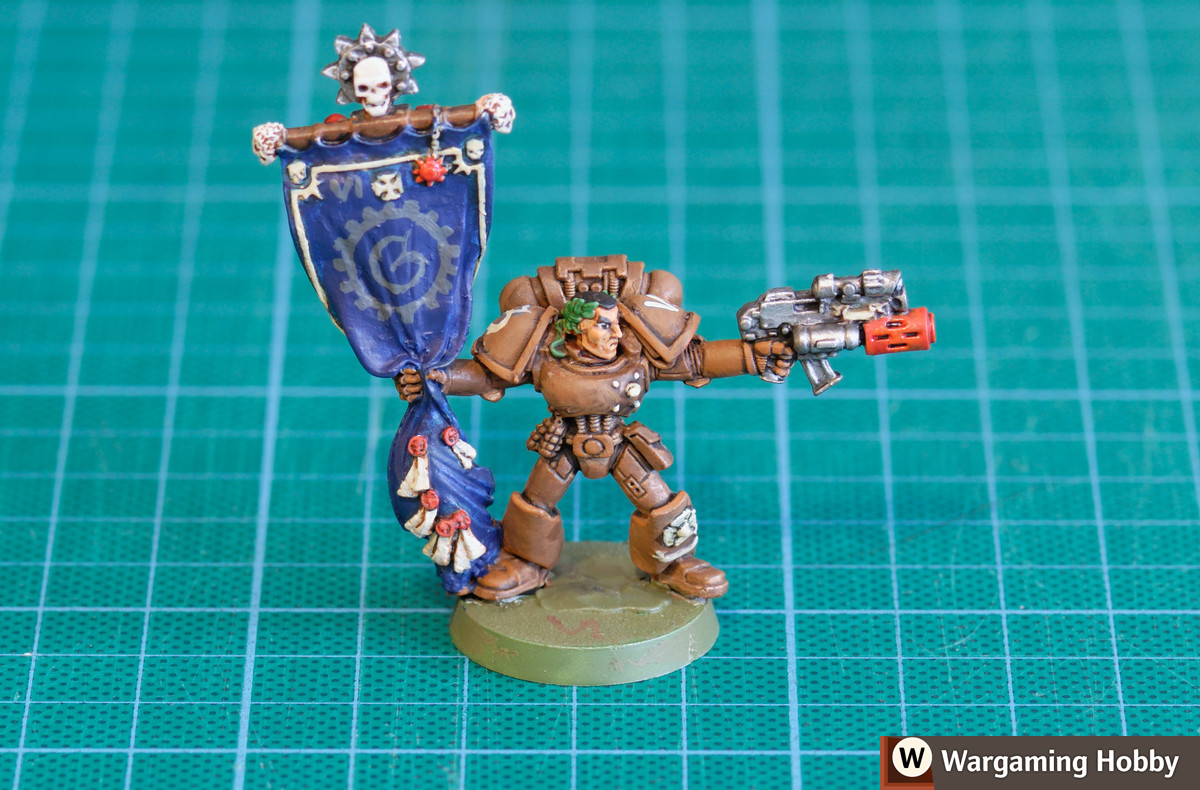 Start fixing details bit by bit. Don't worry if your banner covered in lines looks like a flying spaghetti monster — all the wrong marks will be covered by paint
Once you're happy with the result, enhance the right lines
Paint the standard with simple flat colours. This stage is called blocking. You don't try to be perfect but just to neatly fill areas of the image. Like in a kindergarten
Add some shading and highlighting
Fix edges if needed. You may use a black marker to make details stand out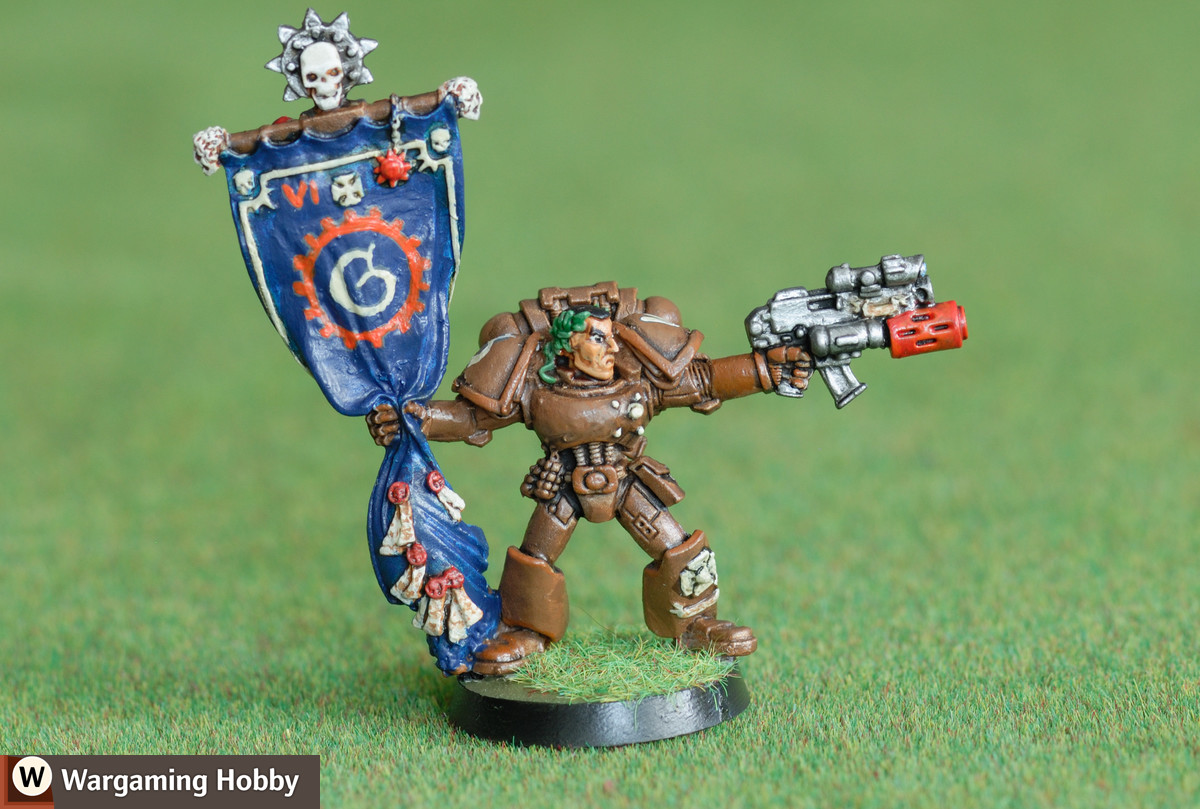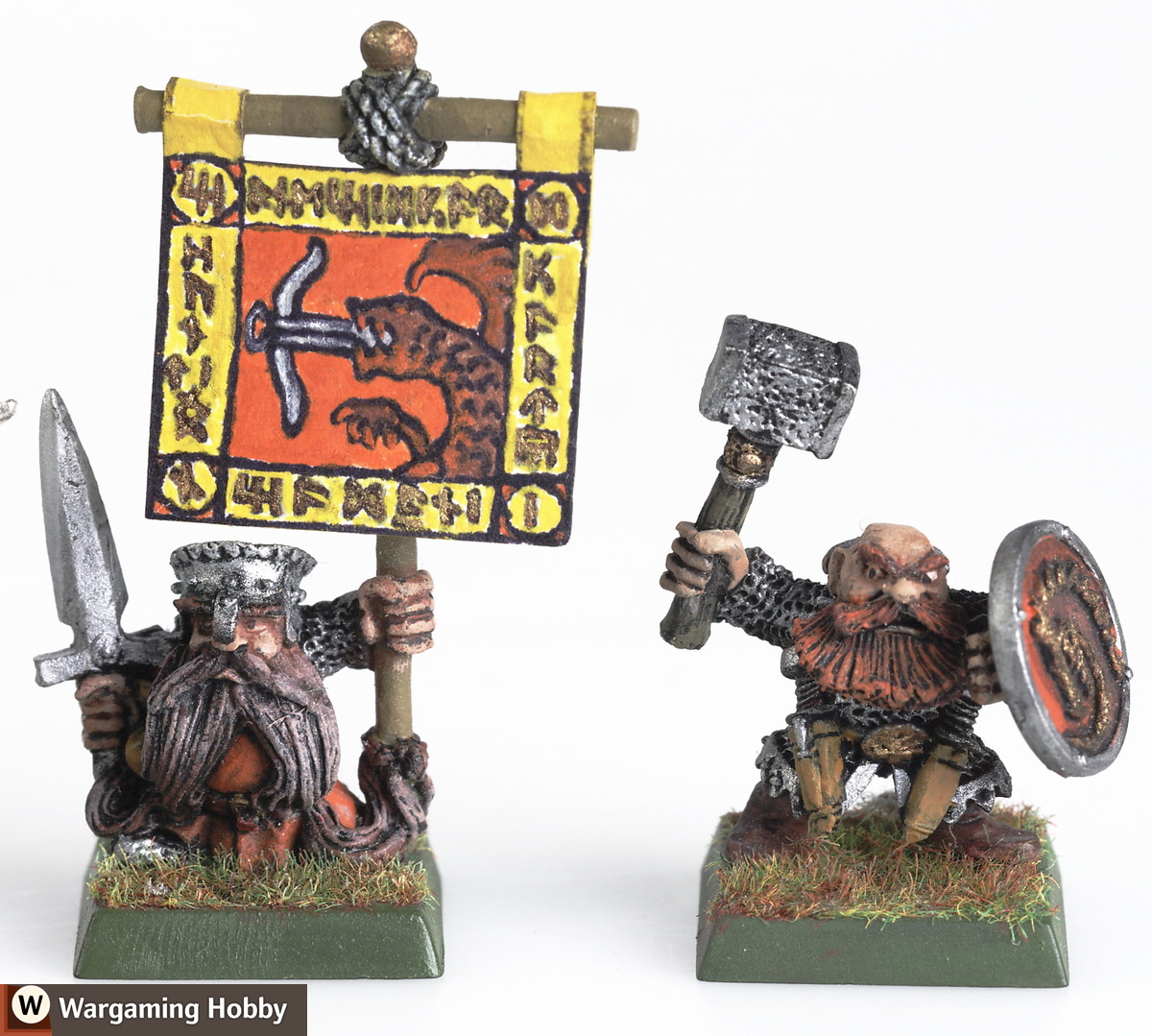 Method 2: using Microsoft Paint
OK, it's better to use Adobe Illustrator or Clip Studio Paint but if you know how to use them, you know that already.
If the banner is mostly flat you can create the initial sketch from the previous method on your computer then print it out, paint it and glue to the model.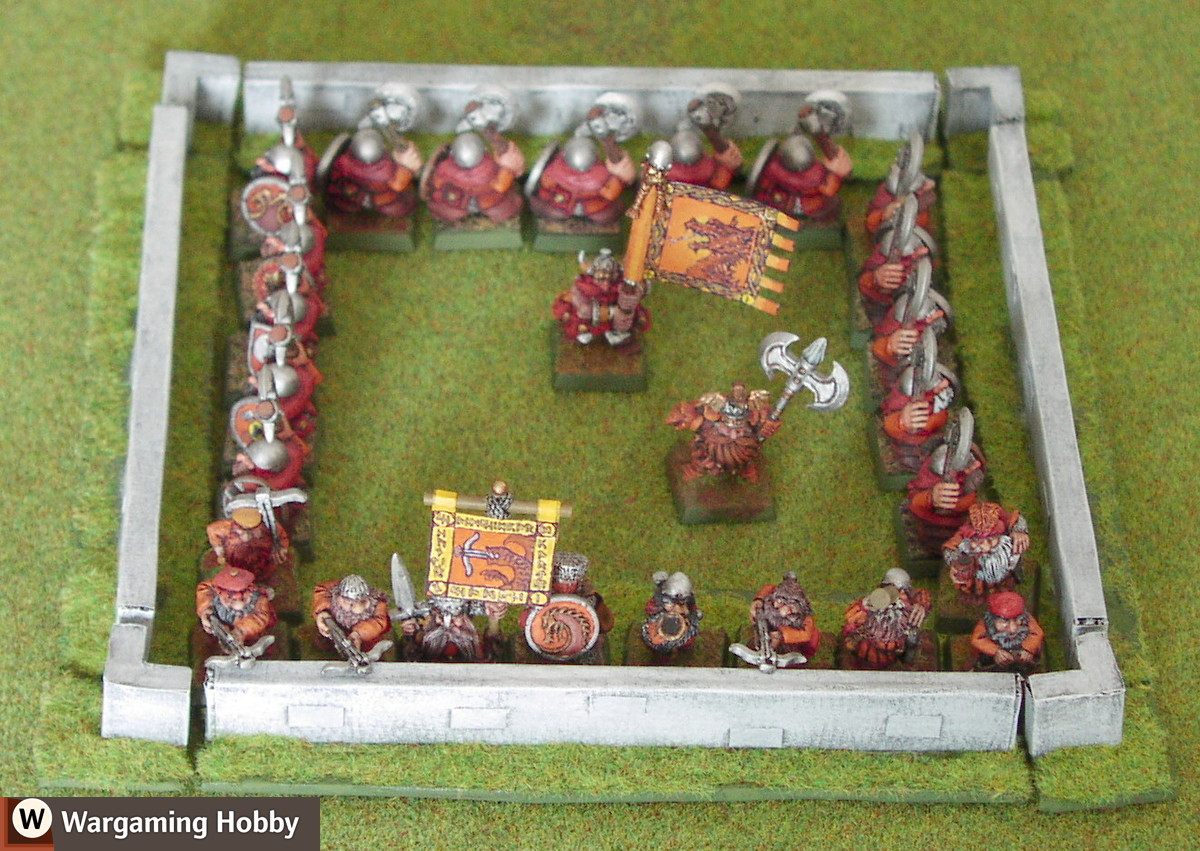 Tips:
You can use some cool imagery found online in your project if you do it for personal use or the images are free, like the ones found in Wikimedia Commons. I personally prefer images scanned from very old books which are in the public domain. You can even find collections of such images on various topics already prepared to be used in computer graphics.
Even if you have only a basic computer skills you can copy a picture into Paint and just add a text in a fancy font with your unit's name. It is super easy.
Paint your banner using the same paints you use for models, even if you printed them in colour. Otherwise they will stick out in a bad way.
For extra fun you can print more scaled-down images and use them as posters on city walls or a castle decoration: