Start by pouring the fluid into a jar. Then put the miniatures inside: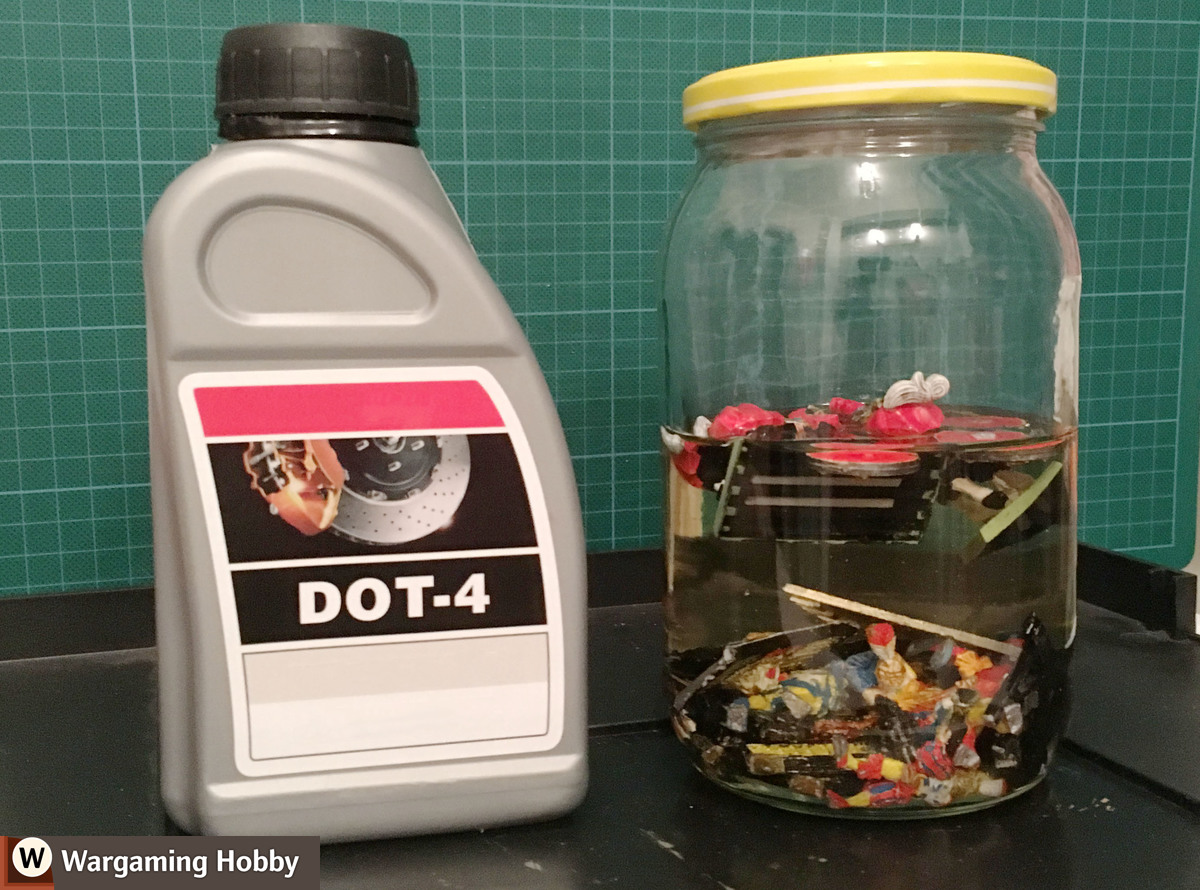 Keep the miniatures in the jar until the paint starts to peel of by itself. Depending on the model shapes and paints used it may take a couple of hours or days. In this case it was enough to soak the miniatures overnight: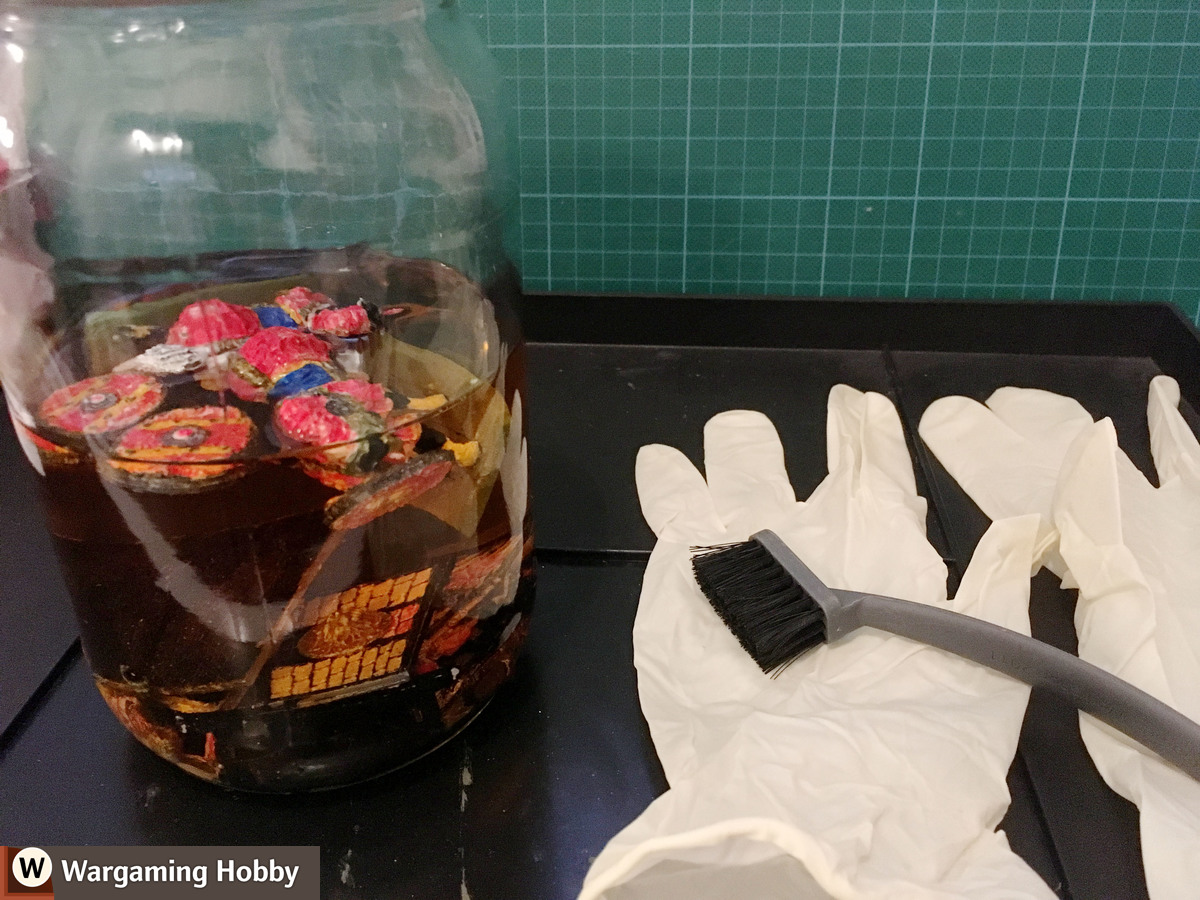 Pull the models off the jar using tweezers. Scrape the remaining paint with an old toothbrush. Note that any glue used on the models is very likely to come off as well. Be prepared for some glued parts to fall off.
Enjoy the models as new!