The causes of cardboard warping
Lets start with a note that despite popular belief it's not just water that causes the issue. Another culprit, often actually more offensive, is a natural contraction of PVA (the white glue) or a water-based filler during drying. Even if you seal cardboard so that no drop of water penetrates it, the PVA will still shrink and pull the far sides of the board together like a bowstring: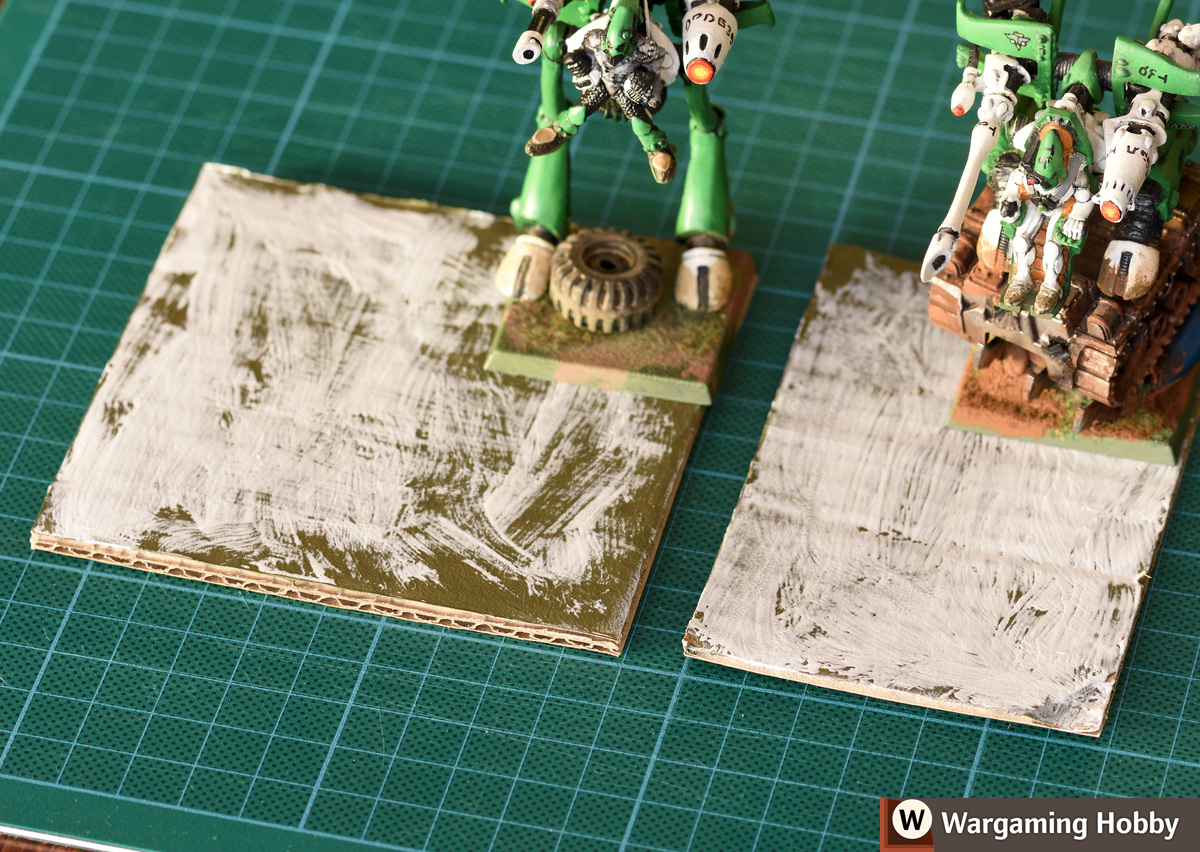 As you can see there is a clear smile-shaped warping. Slightly less noticable on the double-layered cardboard.
So what one can do about both water and the contraction?
1. Store your stuff in a dry place
This board has been warped by natural air humidity alone, before I even started working with it: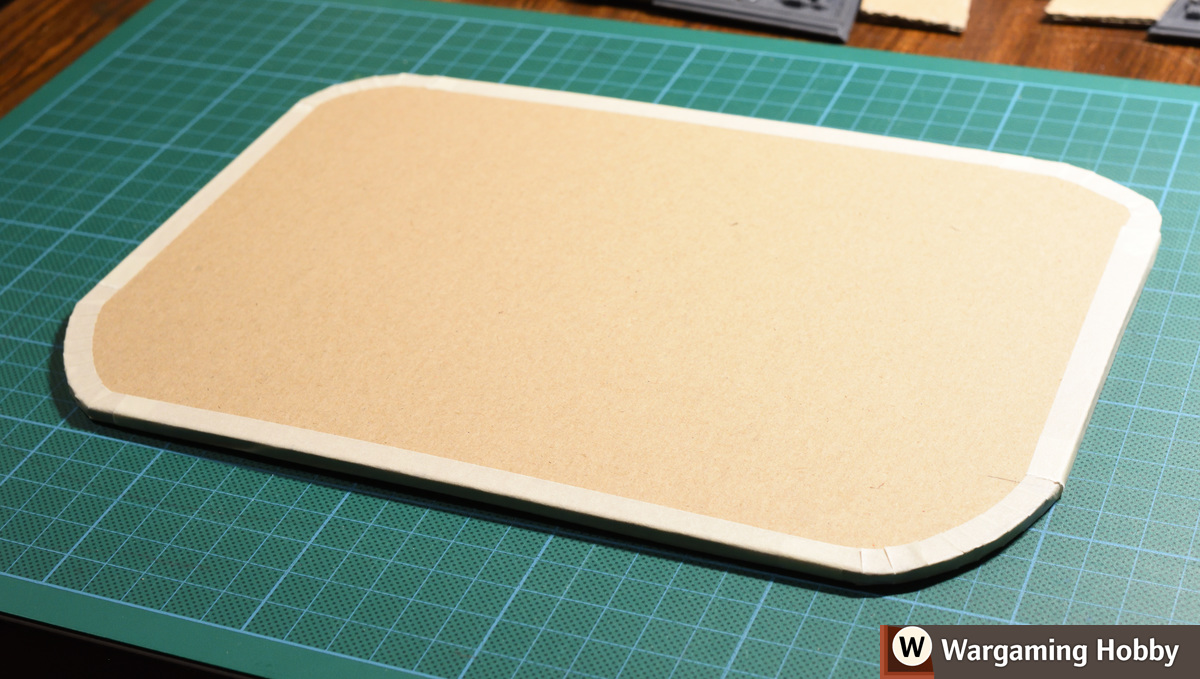 2. Don't use a paint too wet for your particular board
Citadel layer paints are OK and don't cause warping if used straight from the bottle: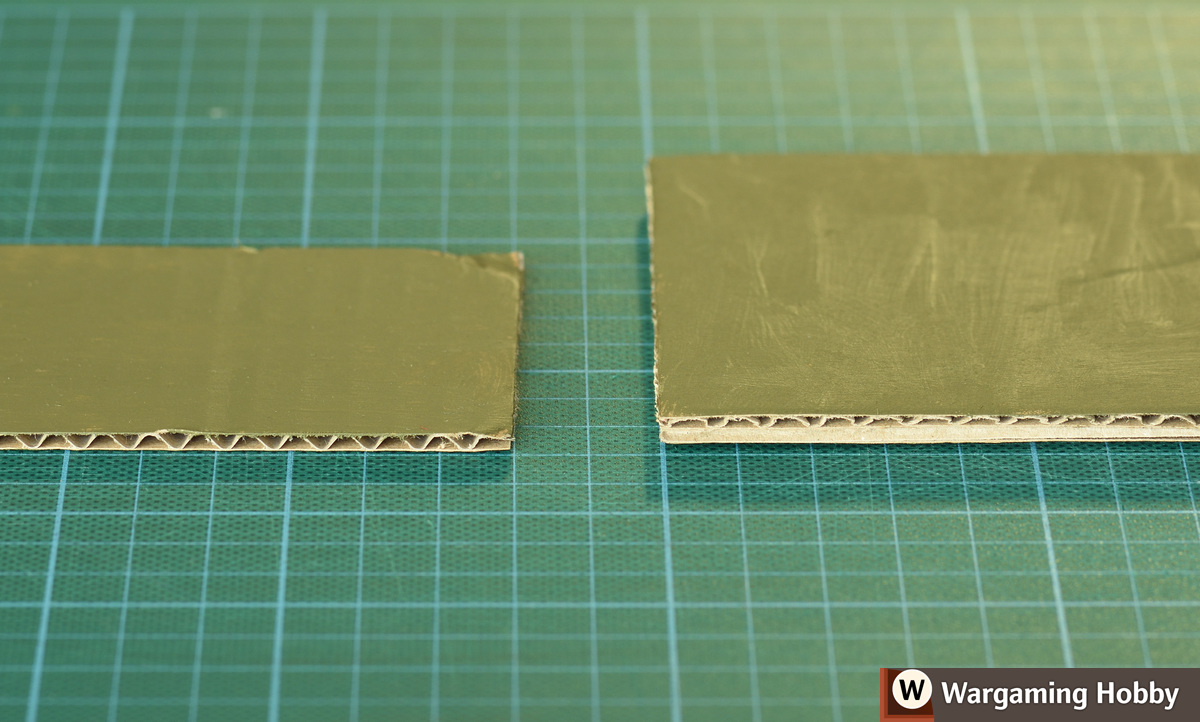 However school paints warp a board in a flash: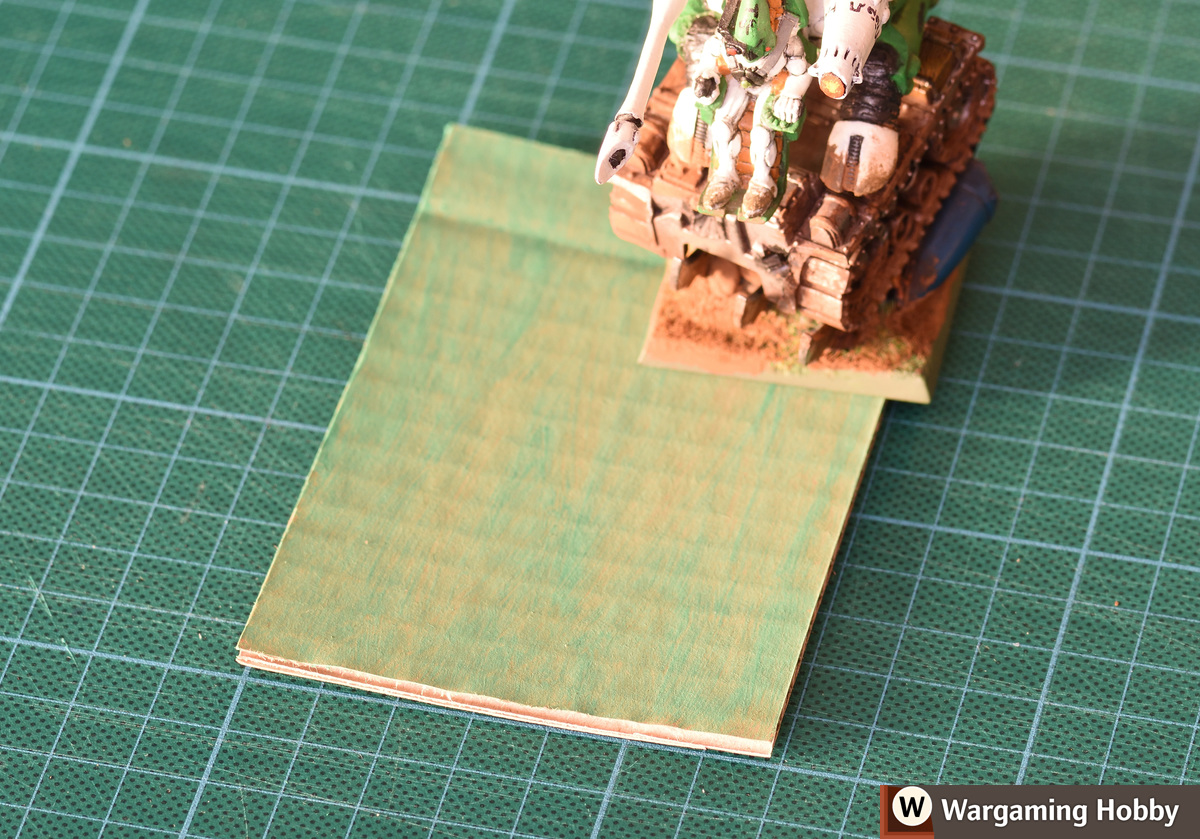 Smelly enamel paints (either modelling ones like Revel or Humbrol or simply home-improvement paints from a DIY store) don't contain water and are the best choice. Note however that cardboard is extremely good at keeping any smells it is exposed to so it may smell of the paint for years: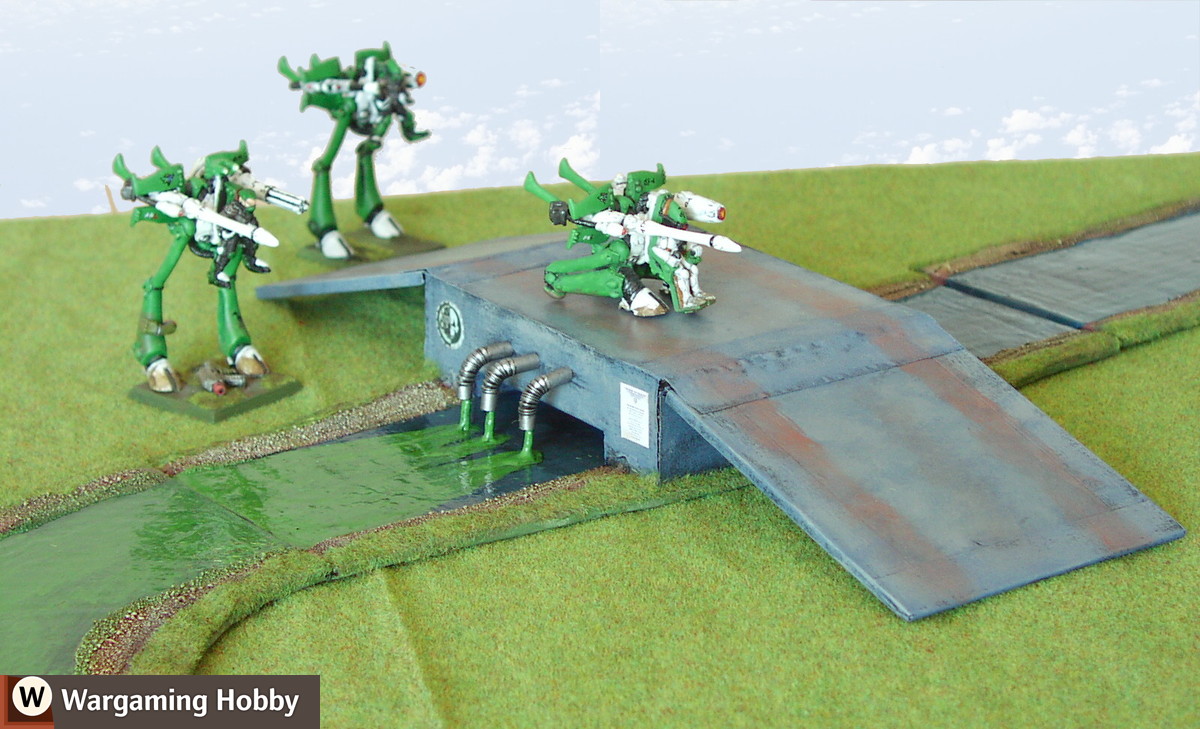 3. Use a better board
Two layers of cardboard are better than one. Look how the single board warped and the double one withstood the paint, which was used on purpose for the effect of a "designer roof" on this model train station: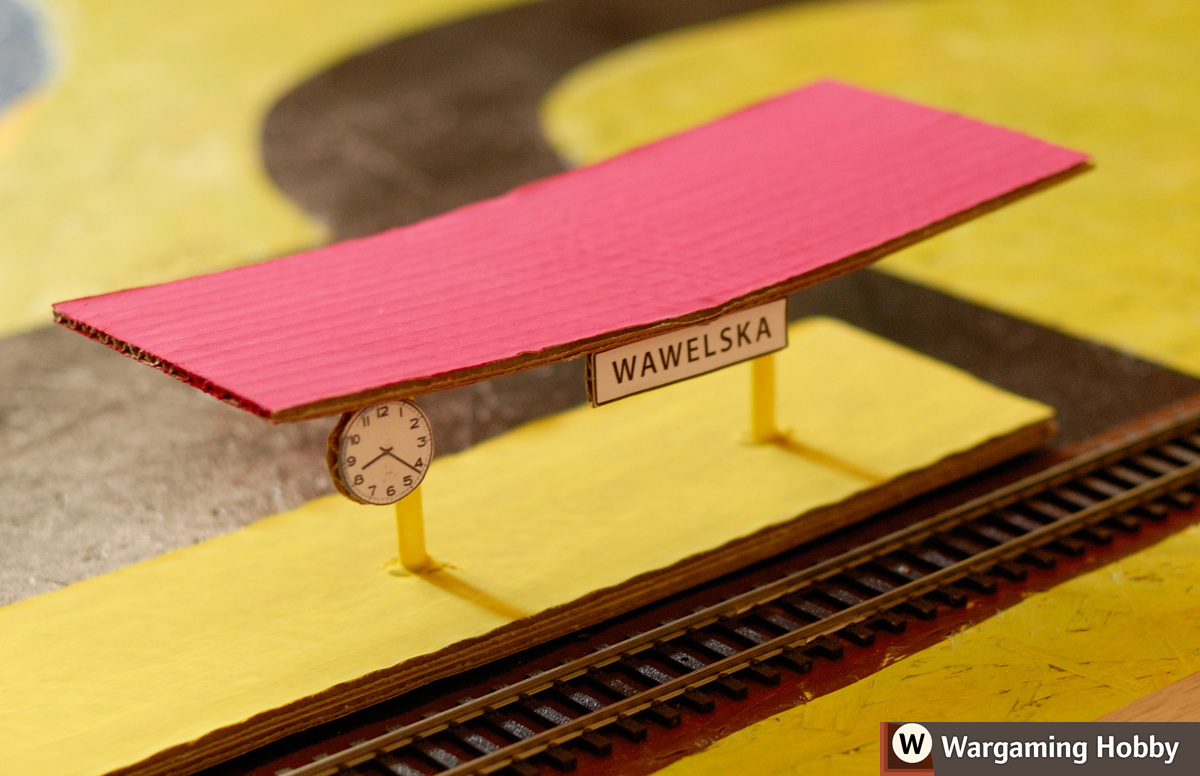 A double-layered cardboard is better if you glue the layers perpendicular to each other: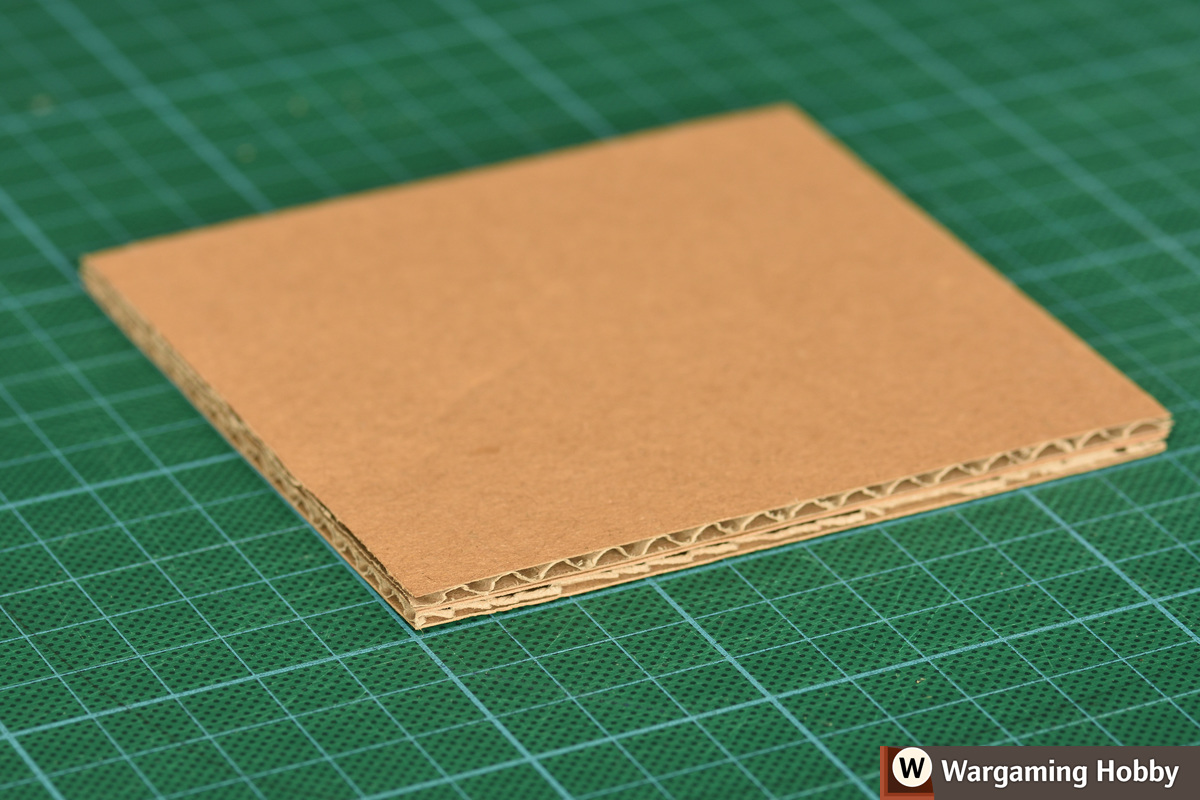 But if you have it available, use plywood. It is really easy to cut in fancy shapes using a fretsaw:

You can also use a plastic card but that would be almost like cheating…
4. Don't rely on foamcore
Someone might think that foamcore boards used by professional architects and for various marketing artefacts are better at withstanding warping but this is not the case and they warp just as bad as normal cardboard: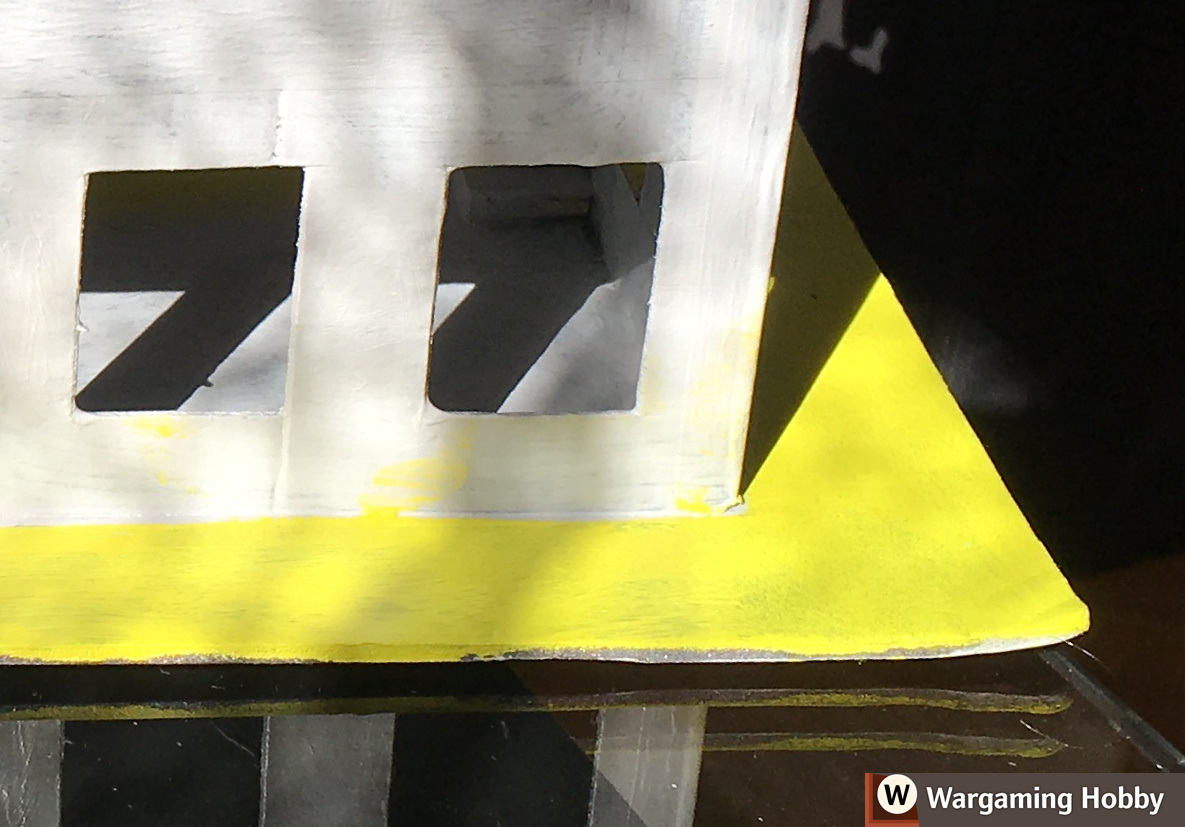 5. Fill with styrofoam
When using a filler to shape your hill, crater or other structure, use bits of styrofoam (extruded or expanded polystyrene foam) as much as possible to limit the volume of the filler itself. Styrofoam does not warp and this is great!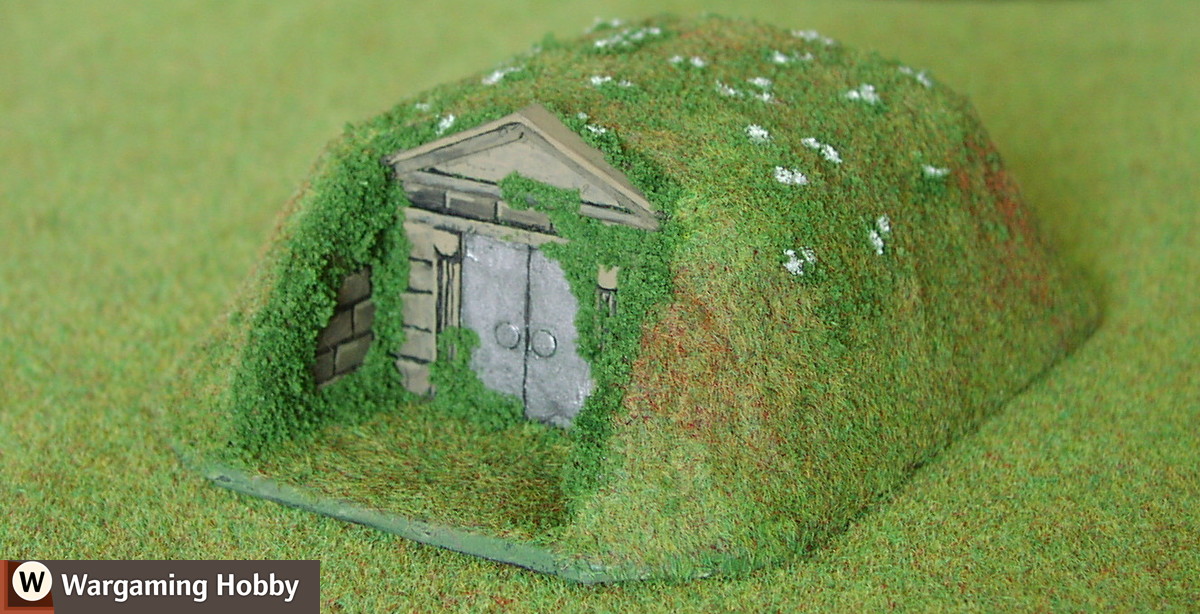 6. Make it a box
The strength of the warping force is actually quite low. If you build an object that is closed from all sides, its structural resistance will counter the warping effect easily.
Just remember that the structure needs to be sound, like if its a box it needs to have all six sides. Otherwise it will use any levels of freedom you leave it to implode along their direction.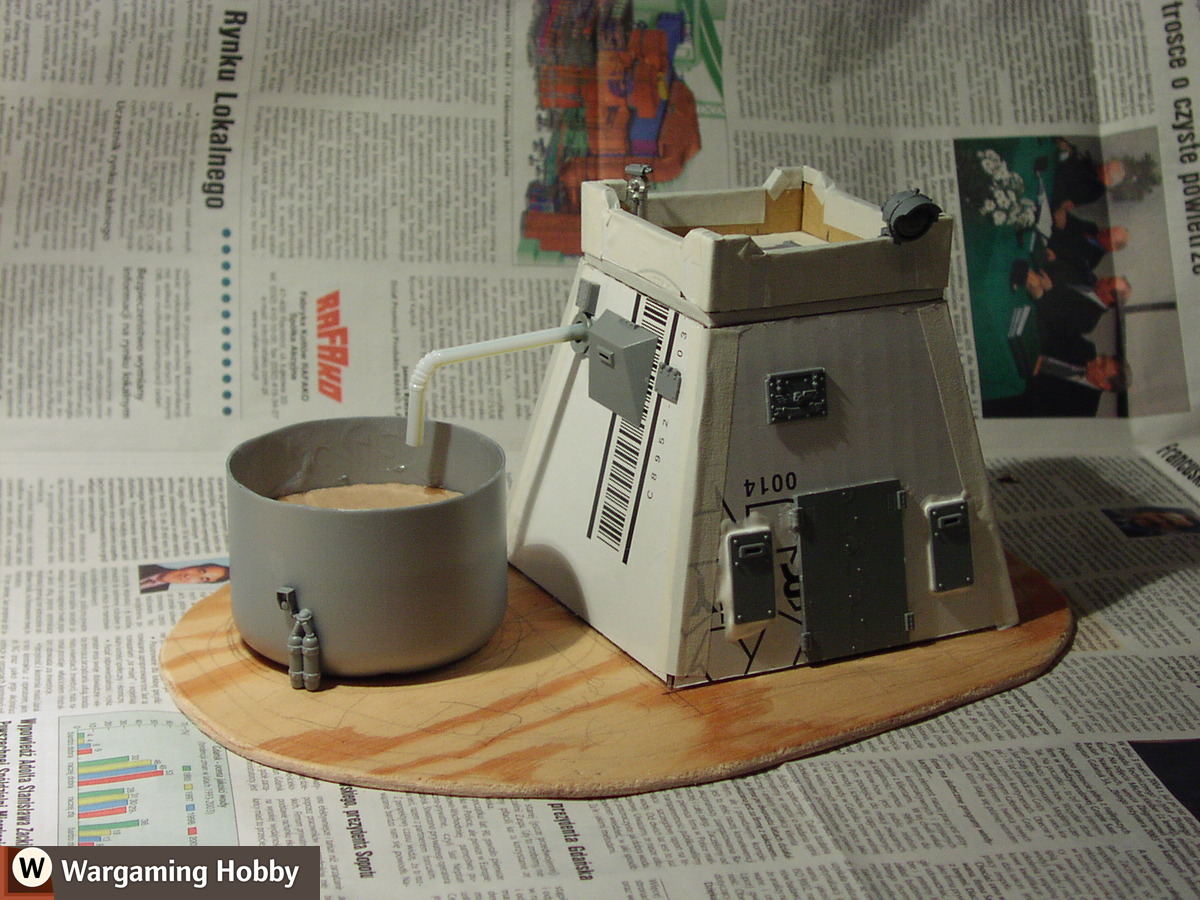 7. Use a polymer or nitrocellulose glue
This is the ultimate answer to warping. Those kinds of glues don't shrink and cause no warping.
Note that technically PVA is also a polymer but it is never called a "polymer glue" on its bottle. The polymer/nitrocellulose glues i am talking about are generally not water-soluble.
This board heavily covered in polymer glue did not warp a bit even after many years of usage: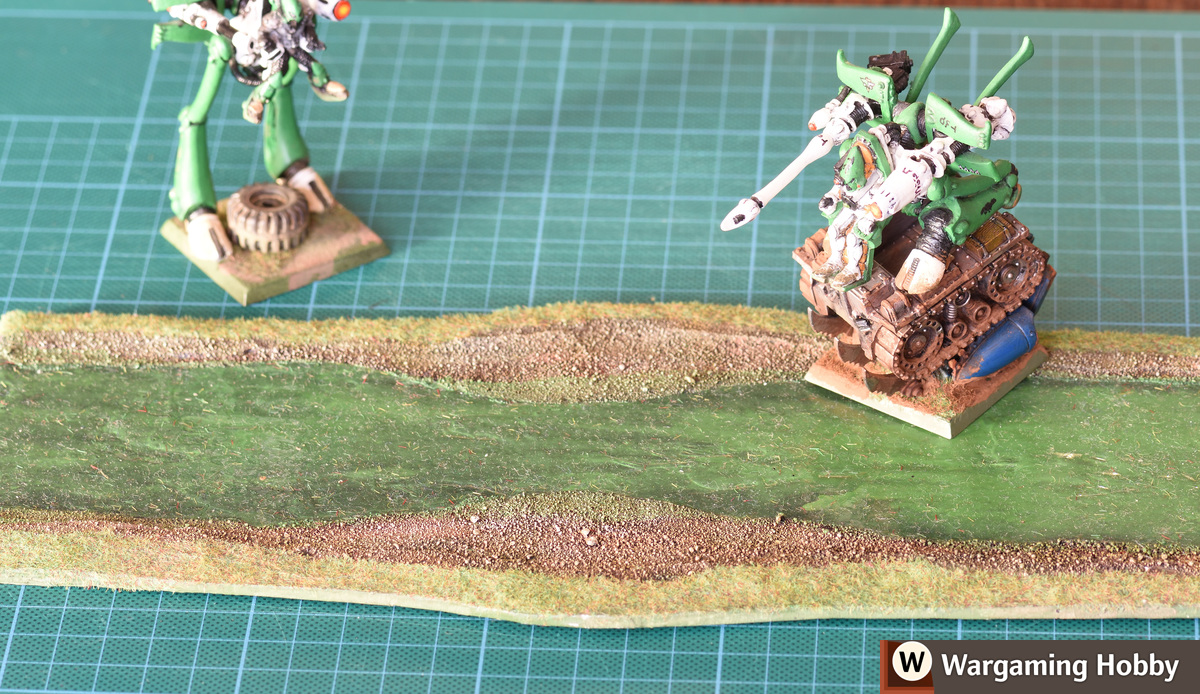 To watch me use a polymer glue on cardboard, check out this video (starting at 8m 53s):
https://youtu.be/6fq-T9miCRU?t=8m53s
The first version of this article was published on June, 13th 2011.