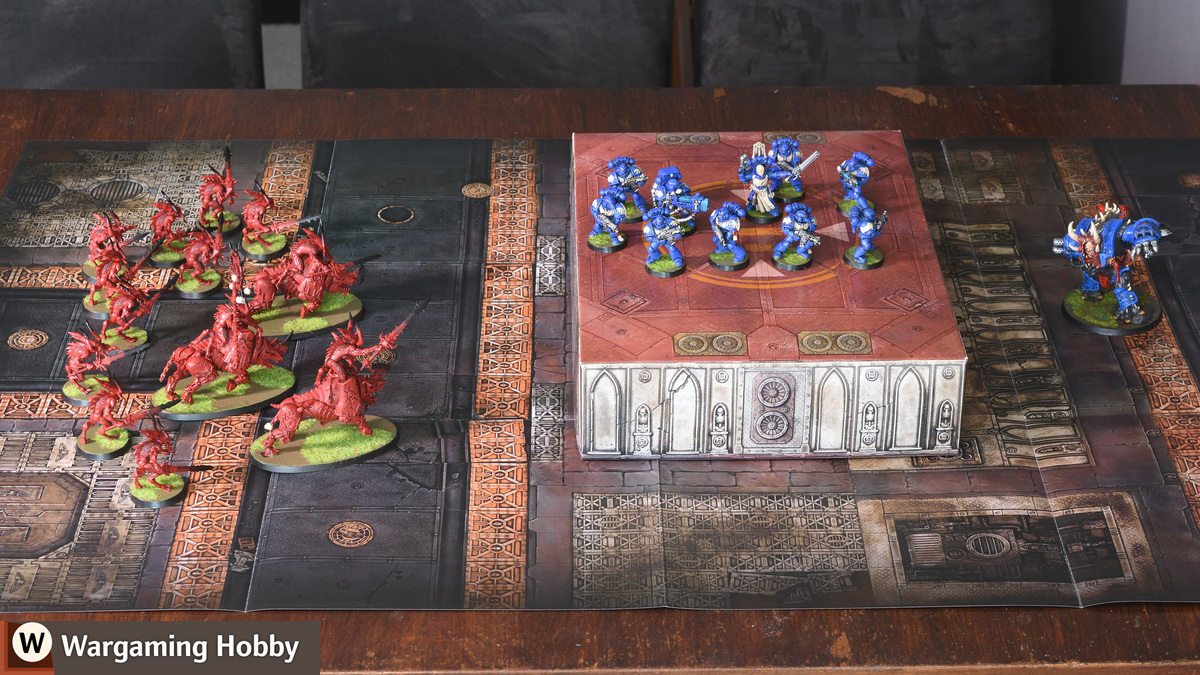 The problem is that the box is a standard, thin, card stock box. When you handle it it bends and caves-in. You can also clearly see the folded, standard, card box edges.
Fortunately it can be easily fixed by stripping it from all extra card stock and using it just as a wallpaper for a proper carboard box. This time the miniatures are a selection from the set: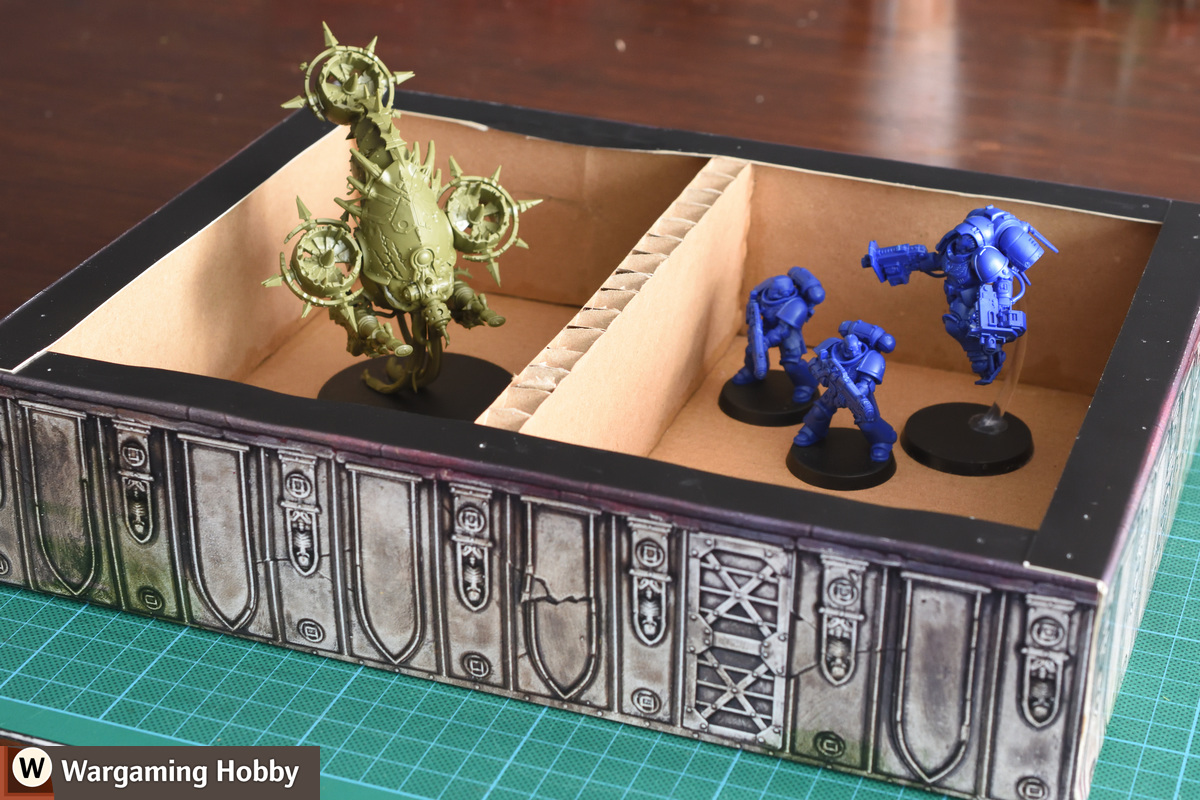 You can watch it in detail on my video tutorial:
Have fun!